Details

Category: Uncategorised
Published: Tuesday, 17 August 2021 06:20
Written by Super User
Hits: 2049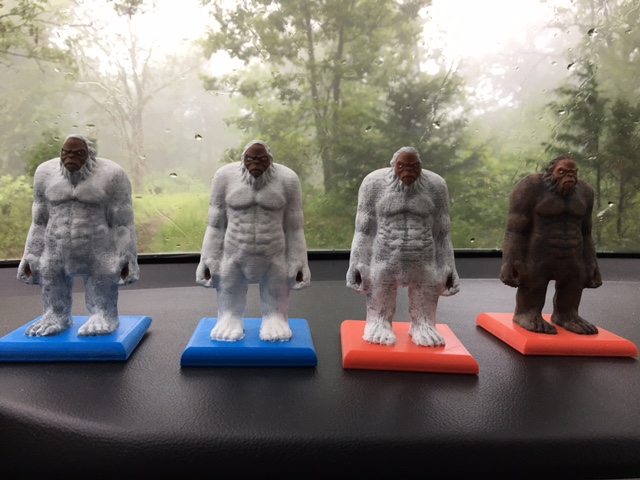 Welcome to the Bigfoot3d website where you can adopt your very own 3D printed Bigfoot, whether as a Glow-in-the-Dark model, your very own uniquely hand-painted model or even as just a single color model, you can have Bigfoot perched on your desk, coffee table or on a shelf.  For the painted Bigfoot, the artist ensures that all imperfections are unique to that Bigfoot and that any resemblance to a person, living or dead, is purely coincidental.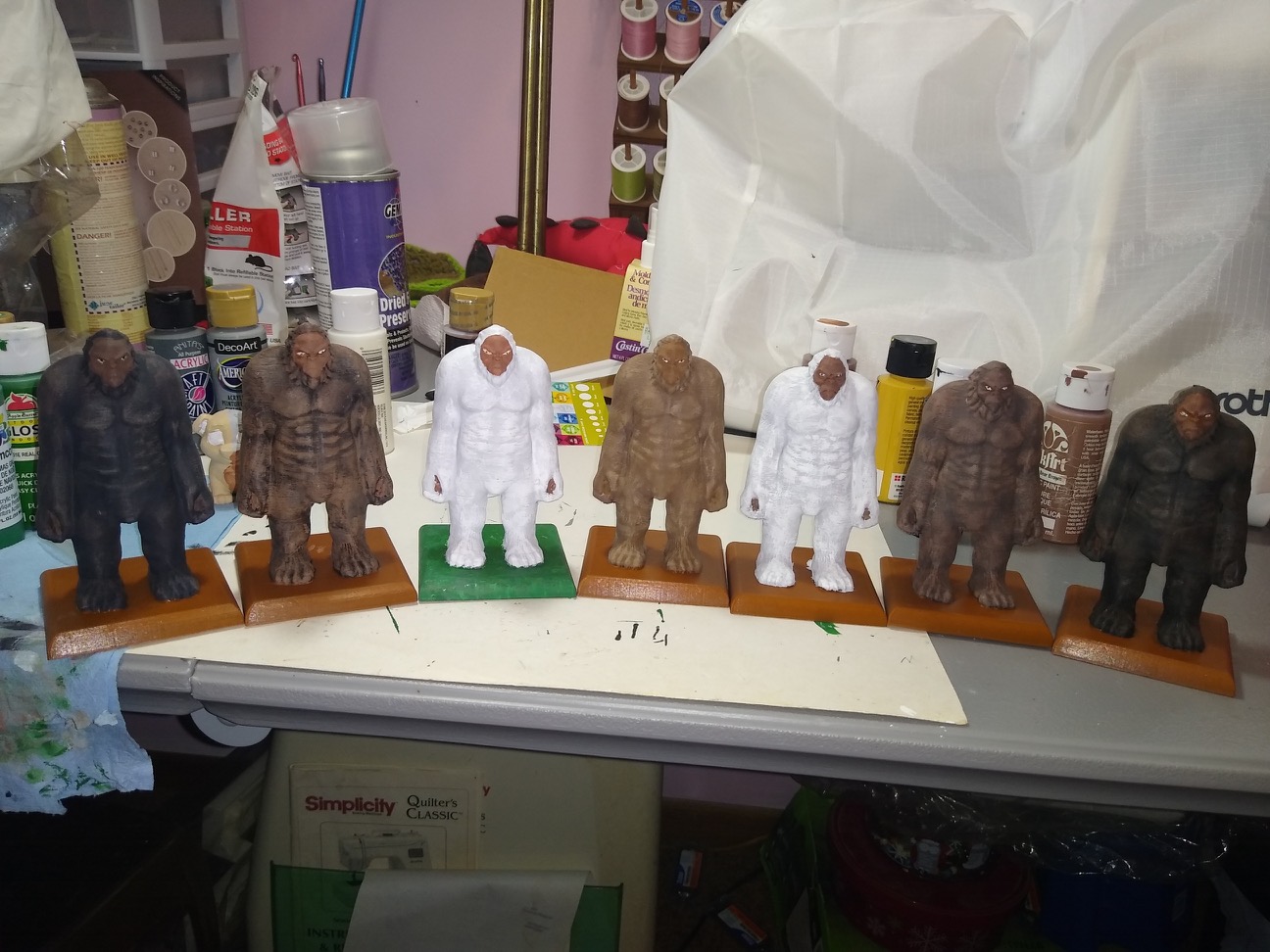 Our artist hard at work above, painting the different adoptees for the site here, each Bigfoot that is hand-painted is it's own unique pattern.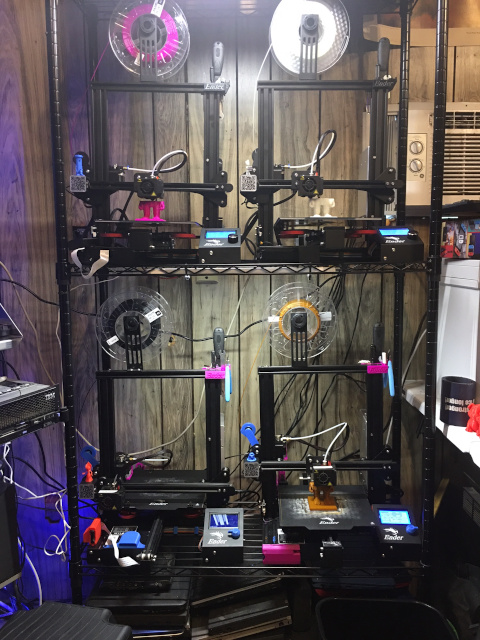 All four of the 3D printers of the website are always printing out new adoptees for the site.
Please be aware that inventory is limited, if you order an item we are out of stock on, it will usually take within 5 business days for us to get the item re-stocked.  Sorry for any inconvenience that will cause, but we will notify you when your delivery will be delayed.  Also due to the nature of 3D printing, some figures may have minor printing artifacts that will not be distractions of the overall piece.